Student Administration
Built using Slim framework and Semantic UI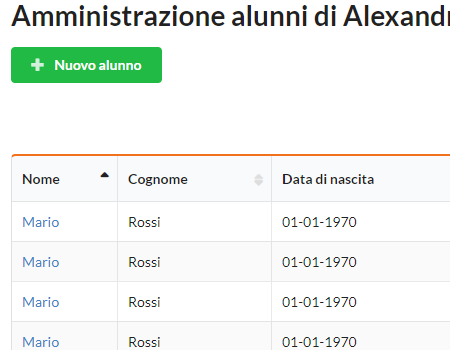 A family member of mine was in need of an easy to use student admnistration system where she could insert all the students the had given classes to, and where she could track how many hours of each class each student had attended.
This was a freelance project.
The image below shows the type of data that can be inserted for each student.
The data in the pictures have been faked for privacy reasons.